It has been a good few months in the public eye for Wizkid. What better way to celebrate by going back to the area it all began for him, Surulere.
This was a great treat for waiting fans who mobbed the star as he made his way through his old haunts and posted pictures on Instagram.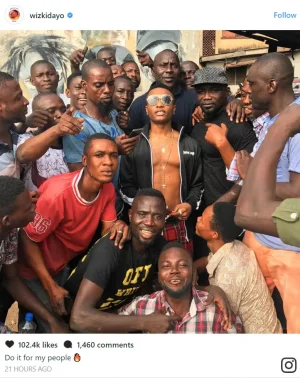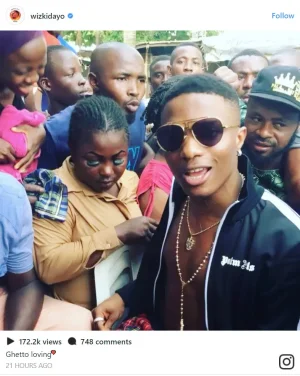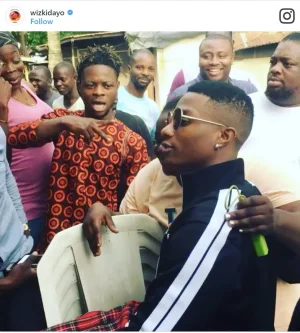 RECEIVE NEWS UPDATE ON: WHATSAPP +234 701 056 0394, AND TWITTER: @247NGNEWSUPDATE, EMAIL: INFO@247NIGERIANEWSUPDATE.CO
FOR INSTANT UPDATES ON INSTAGRAM CLICK HERE
Share your story with us: info@247nigerianewsupdate.co PLACE YOUR TEXT ADVERT BELOW:>>>>>>>>>>>>>>>>>>>>>>>>>>>>>>>>>>>>>>>>
Receive Instant News Update Via BBM: D3EDEFDF...Click HERE for Details.