The management of Arik Air has said the emergency landing on Friday of its Boeing 737 aircraft flying from Lagos to Jos was due to a noise in one of the engines.
The aircraft, with registration number 5N-MJD, reportedly lost one of its two engines mid-air with over 100 passengers on board.
SaharaReporters, quoting an unnamed source, said the aircraft was already 60 miles away from Lagos when the incident occurred.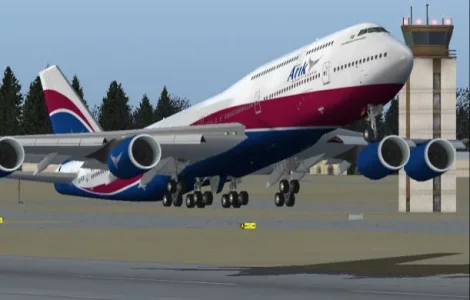 But Adebanji Ola, the Arik Air Spokesperson, said the aircraft did not lose an engine.
"It was not an engine loss," he said in a text message response to Premium Times enquiry last night.
"The captain heard a noise and as a safety precaution, he made an air return. This is a standard operating procedure."
THINK YOUR FRIEND WOULD BE INTRESTED? SHARE THIS STORY USING ANY OF THE SHARE BUTTON BELOW ⬇
PLACE YOUR TEXT ADVERT BELOW:>>>>>>>>>>>>>>>>>>>>>>>>>>>>>>>>>>>>>>>>
( FREE ) secret Fruits that Increased My Manhood size and Lasting Power in 7-days... CLICK HERE TO GET IT
Warning To Men: This 3 Foods Is Killing Your Erection. Click Here To Know Them
SHARE YOUR STORY WITH US VIA EMAIL: INFO@247NIGERIANEWSUPDATE.CO RECEIVE NEWS VIA OUR WHATSAPP, KINDLY TEXT +234 701 056 0394 TO ADD YOU
CLICK HERE TO JOIN US ON OUR YOUTUBE CHANNEL FOR NEWS UPDATE
CLICK HERE TO JOIN US ON TWITTER FOR INSTANT NEWS UPDATE: @247NGNEWSUPDATE
CLICK HERE TO JOIN MILLIONS AROUND THE GLOBE TO READ NEWS ON OUR FACEBOOK FAN PAGE
FOR INSTANT UPDATES ON INSTAGRAM CLICK HERE
RECEIVE INSTANT NEWS UPDATE VIA OUR BBM BROADCAST: D3EDEFDF