The Federal Government on Tuesday launched the 2017 Armed Forces Remembrance Emblem and Appeal Fund.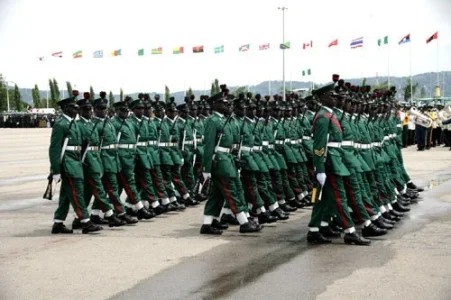 The event took place inside the Council Chambers of the Aso Rock Presidential Villa in Abuja.
Vice President Yemi Osinbajo, who performed the launching on President Muhammadu Buhari's behalf, announced a N10 million donation to the Nigerian Legion.
He asked Nigerians to purchase the emblems and wear them proudly throughout the period of the remembrance to honour for the country's fallen heroes.
The vice president equally appealed to individuals and corporate organisations to help the Legion.
PLACE YOUR CONTENTS ADVERT BELOW:>>>>>>>>>>>>>>>>>>>>>>>>>>>>>>>>>>>>>>>>
Click Here To Download A Free Guide That Shows How To Make 100k Weekly Without Lifting Your Finger (Using An Autopilot System)
Click Here To Discover Why Experts Conclude This Money Making Secret Is 100% Legal, 446.67% Better and 217% Safer Than MMM.
THANK YOU FOR VISITING 247 NIGERIA NEWS UPDATE AND KINDLY VISIT US AGAIN! CLICK HERE TO JOIN OUR FACEBOOK FAN PAGE FOR NEWS UPDATES
For Instant Updates On Twitter Page @247NGNEWSUPDATE