Governor Yahaya Bello of Kogi State, has returned to Nigeria, after undergoing eye surgery in Germany.
Bello arrived today, in the company of some of his trusted aides and officials.
The Governor, who was declared missing, left the country to correct an eye ailment that had been troubling him for sometime.
All state functions were put on hold leaving the Deputy Governor, Simon Achuba, with only the duty of receiving visitors on behalf of his boss.
See photos below: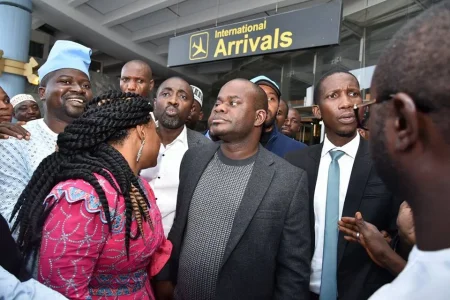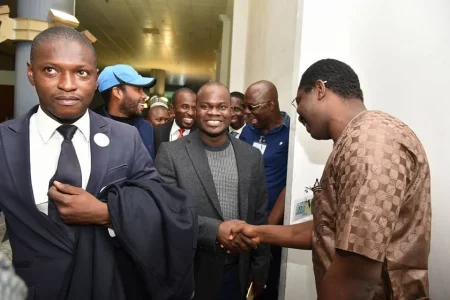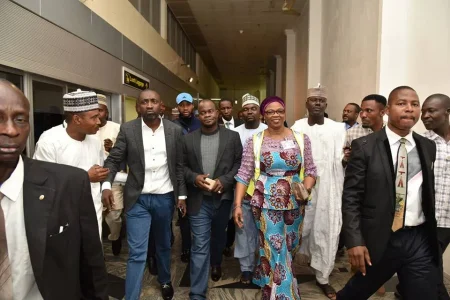 RECEIVE NEWS UPDATE ON: WHATSAPP +234 701 056 0394, AND TWITTER: @247NGNEWSUPDATE, EMAIL: INFO@247NIGERIANEWSUPDATE.CO
FOR INSTANT UPDATES ON INSTAGRAM CLICK HERE
Share your story with us: info@247nigerianewsupdate.co PLACE YOUR TEXT ADVERT BELOW:>>>>>>>>>>>>>>>>>>>>>>>>>>>>>>>>>>>>>>>>
Receive Instant News Update Via BBM: D3EDEFDF...Click HERE for Details.