1. What is Stock Market?
A stock market is a primarily a virtual exchange of securities (that is, shares and debentures, which companies use as a means of raising finance) and derivatives (i.e. virtual instruments such as contracts that relate to assets and securities and can be traded).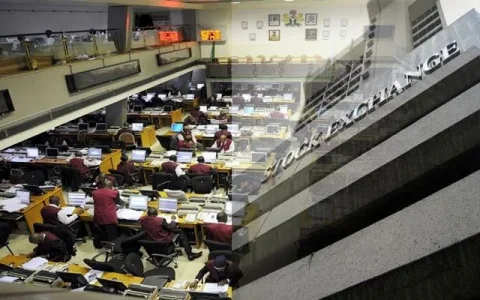 2. What is a Share of a Stock?
A share of stock is literally a share in the ownership of a company. When you buy a share of stock, you're entitled to a small fraction of the assets and earnings of that company.
3. What are Assets?
Assets include everything the company owns (buildings, equipment, trademarks)
4. What are Earnings?
Earnings are all of the money gained by the company during day-to-day trading activities
5. Why would a company want to share its assets and earnings with the general public?
Because it needs the money! Companies only have two ways to raise money to cover start-up costs or expand the business: It can either borrow money (a process known as debt financing) or sell stock (also known as equity financing). The disadvantage of borrowing money is that the company has to pay back the loan with interest. By selling stock, however, the company gets money through public offers.
How Does Stocks And The Stock Market Work?6. Selling Shares:
Let's say that you've always dreamed of opening a restaurant. You love food, and you've done your homework to figure out how much it would cost to launch a new restaurant business and how much money you could expect to earn each year in profit. The building and equipment would cost N500,000 up front, and annual expenses (ingredients, employee salaries, utilities) would cost an additional N250,000. With annual earnings of N325,000, you expect to make a N75,000 profit each year. Not bad.
The only problem is that you don't have N750,000 (building + equipment + expenses) in cash to cover all of those costs. You could take out a loan, but that accrues interest. What about finding investors who would give you money in exchange for a share of the ownership of the restaurant?
7. How Do You Make Money Investing in Stocks?
One of the best ways to invest money is to purchase assets that either create income, increase in value, or do both. Some assets may only appreciate in price, such as an art collection or precious metals. You buy them with the idea that they'll be worth more in the future so you can sell them for a profit.
8. Is It Worth it?
Investing in stocks and shares is riskier than leaving your money in the bank, but the potential rewards are far greater. Over the short term, anything can happen. So start cautiously, until you get the hang of it. Dismiss any notion that shares will help you get rich quick. The reverse is true: they're a great way to get rich slowly.
THINK YOUR FRIEND WOULD BE INTRESTED? SHARE THIS STORY USING ANY OF THE SHARE BUTTON BELOW ⬇
PLACE YOUR TEXT ADVERT BELOW:>>>>>>>>>>>>>>>>>>>>>>>>>>>>>>>>>>>>>>>>
( FREE ) secret Fruits that Increased My Manhood size and Lasting Power in 7-days... CLICK HERE TO GET IT
SHARE YOUR STORY WITH US VIA EMAIL: INFO@247NIGERIANEWSUPDATE.CO RECEIVE NEWS VIA OUR WHATSAPP, KINDLY TEXT +234 701 056 0394 TO ADD YOU
CLICK HERE TO JOIN US ON OUR YOUTUBE CHANNEL FOR NEWS UPDATE
CLICK HERE TO JOIN US ON TWITTER FOR INSTANT NEWS UPDATE: @247NGNEWSUPDATE
CLICK HERE TO JOIN MILLIONS AROUND THE GLOBE TO READ NEWS ON OUR FACEBOOK FAN PAGE
FOR INSTANT UPDATES ON INSTAGRAM CLICK HERE
RECEIVE INSTANT NEWS UPDATE VIA OUR BBM BROADCAST: D3EDEFDF