U.S. industrial firm General Electric (GE.N) has said that it planned to invest around $150 million in Nigeria by 2017.
President Muhammadu Buhari, on Saturday in a speech marking Nigeria's independence day, said GE was "investing $2.2 billion in a concession to revamp, provide rolling stock, and manage" some of the country's railway lines.
The chief executive, General Electric, Mr. Jay Ireland on Monday said, "There are development projects where we are investing, GE would also invest in oil and gas industry projects. Ireland said the Nigeria investment was part of a plan to spend $2 billion in Africa in coming years.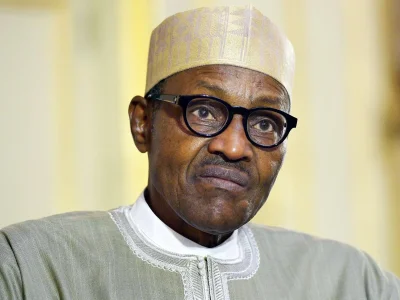 But the $150 million Nigerian investment falls short of the sum Nigeria's government has said GE would invest.
"Meanwhile, General Electric is investing two point two billion USD in a concession to revamp, provide rolling stock, and manage the existing lines, including the Port Harcourt-Maiduguri Line. Growth in Nigeria – an OPEC member whose economy, the largest in Africa, is in recession for the first time in more than 20 years due to low oil prices – has been stunted for decades by a lack of investment in its road and rail network."
"The Lagos-Calabar railway will also be on stream soon".
PLACE YOUR CONTENTS ADVERT BELOW:>>>>>>>>>>>>>>>>>>>>>>>>>>>>>>>>>>>>>>>>
Click Here To Download A Free Guide That Shows How To Make 100k Weekly Without Lifting Your Finger (Using An Autopilot System)
Click Here To Discover Why Experts Conclude This Money Making Secret Is 100% Legal, 446.67% Better and 217% Safer Than MMM.
THANK YOU FOR VISITING 247 NIGERIA NEWS UPDATE AND KINDLY VISIT US AGAIN! CLICK HERE TO JOIN OUR FACEBOOK FAN PAGE FOR NEWS UPDATES
For Instant Updates On Twitter Page @247NGNEWSUPDATE