General Electric (GE) confirmed its "keen interest" in acquiring a Nigeria railway concession project worth around $2 billion, the U.S. company said on Monday.
President Muhammadu Buhari had in his October 1st anniversary speech said that GE would be investing $2.2 billion in a concession to revamp, provide rolling stock, and manage some of the country's railways.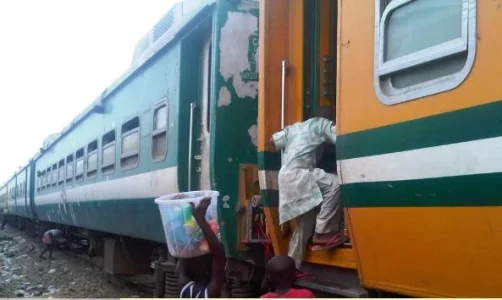 "Given the size and scope of the proposed project, it is likely that the debt and equity commitments required from lenders, consortium partners and other co-developers will be in the range of $2 billion or more," GE said in a statement mailed to Reuters.
It said the concession was in the formal procurement process.
Nigeria has also signed two deals worth around $5 billion with China Civil Engineering Construction Corp (CCECC), part of China's state-owned railway construction firm, to modernise and build railways in the north and south of the country, the Nigerian transport ministry said last month.
PLACE YOUR CONTENTS ADVERT BELOW:>>>>>>>>>>>>>>>>>>>>>>>>>>>>>>>>>>>>>>>>
Click Here To Download A Free Guide That Shows How To Make 100k Weekly Without Lifting Your Finger (Using An Autopilot System)
Click Here To Discover Why Experts Conclude This Money Making Secret Is 100% Legal, 446.67% Better and 217% Safer Than MMM.
THANK YOU FOR VISITING 247 NIGERIA NEWS UPDATE AND KINDLY VISIT US AGAIN! CLICK HERE TO JOIN OUR FACEBOOK FAN PAGE FOR NEWS UPDATES
For Instant Updates On Twitter Page @247NGNEWSUPDATE