Members of the Human Rights Defenders and Advocacy Centre (Concerned Nigerians) held a protest at the office of the Economic and Financial Crime Commission in Ikoyi, Lagos.
The protesters are demanding the arrest and prosecution of Patience Jonathan; and probe of All Progressives Congress' campaign fund, among other things.
See photos below: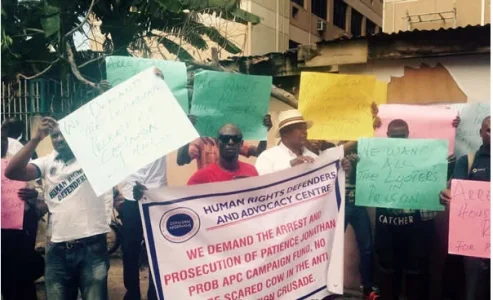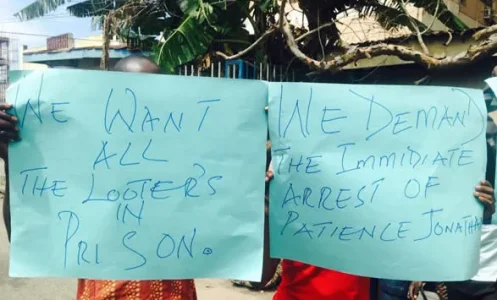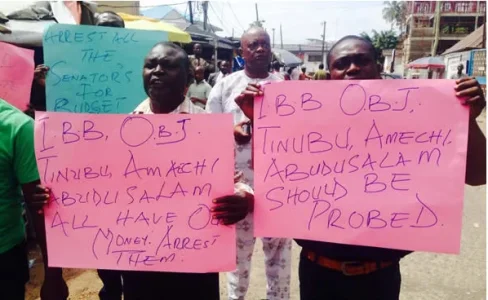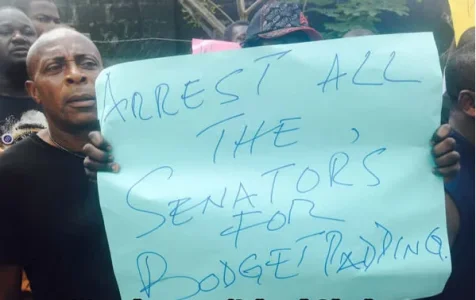 RECEIVE NEWS UPDATE ON: WHATSAPP +234 701 056 0394, AND TWITTER: @247NGNEWSUPDATE, EMAIL: INFO@247NIGERIANEWSUPDATE.CO
FOR INSTANT UPDATES ON INSTAGRAM CLICK HERE
Share your story with us: info@247nigerianewsupdate.co PLACE YOUR TEXT ADVERT BELOW:>>>>>>>>>>>>>>>>>>>>>>>>>>>>>>>>>>>>>>>>
Receive Instant News Update Via BBM: D3EDEFDF...Click HERE for Details.