About three thousands aides to senators and members of the House of Representatives on Wednesday protested non-payment of their salaries and allowances by the National Assembly.
The aides carried green white green Nigerian flag and placards.
They accused the lawmakers of owing them several months of entitlements, an action that has made it difficult for them to meet their basic needs, PM News reported.
See photos below: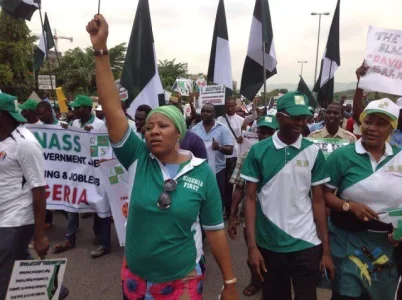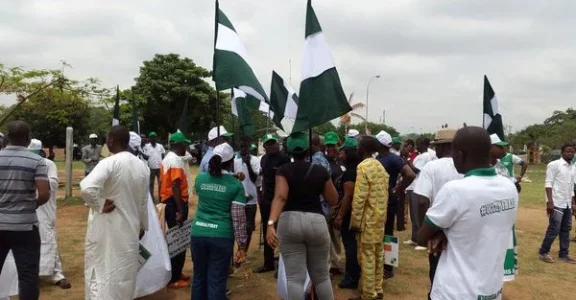 PLACE YOUR CONTENTS ADVERT BELOW:>>>>>>>>>>>>>>>>>>>>>>>>>>>>>>>>>>>>>>>>
Click Here To Download A Free Guide That Shows How To Make 100k Weekly Without Lifting Your Finger (Using An Autopilot System)
Click Here To Discover Why Experts Conclude This Money Making Secret Is 100% Legal, 446.67% Better and 217% Safer Than MMM.
THANK YOU FOR VISITING 247 NIGERIA NEWS UPDATE AND KINDLY VISIT US AGAIN! CLICK HERE TO JOIN OUR FACEBOOK FAN PAGE FOR NEWS UPDATES
For Instant Updates On Twitter Page @247NGNEWSUPDATE